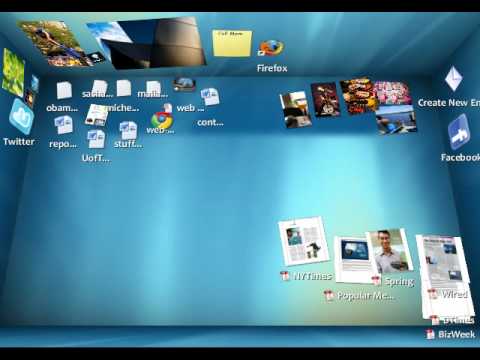 God, it's been years since this concept surfaced. BumpTop, the 3D, physics-enabled, extremely literal take on a desktop manager is finally available for download. It looks… well, it looks as interesting as it ever did.
A free version is available for us to play around with,(…)
Click to continue reading "BumpTop 3D Physics-Enabled Desktop Now Available, Going Multitouch for Windows 7″
Tags: comp, software

Related posts
M
essenger Plus! Live is an add-on for Windows Live Messenger that adds tons of features and extras to the
software
. Extend the possibilities of Messenger and make your experience a lot more entertaining!
The only thing needed to use Messenger Plus! Live
(…)
Click to continue reading "Messenger Plus! Live 4.81.358″
Tags: messenger plus live, microsoft, msn, software, wlm

Related posts
DFX enhances your music listening experience by improving the sound quality of MP3, Windows Media, Internet radio and other music files. With DFX you can transform the sound of your PC into that of an expensive stereo system placed in a perfectly designed listening environment.(…)
Click to continue reading "DFX Audio Enhancer 9.101″
Tags: DFX, software, winamp

Related posts