The Paik Nam June Media Bridge project—in Seoul, Korea—is more than a kilometer long (0.67 miles). It has museums, libraries, and shopping malls, but what it really needs are anti-gravity engines so it could fly to orbit.
Those ramps are not engines of any kind, however.(…)
Click to continue reading "This Bridge Looks Like It Can Fly to Space"
Tags: architecture, concept, energy, solar

Related posts
Daily readers know we rarely comment on color changes, so when a new shade crosses our pages you know it's worth ogling. The HTC Legend, which in my opinion is the most gorgeous phone around, now comes in black.
It was previously only available in silver,(…)
Click to continue reading "HTC Paints Its Already-Stunning Legend and Desire in Phantom Black and Brilliant White Hues"
Tags: htc, phone

Related posts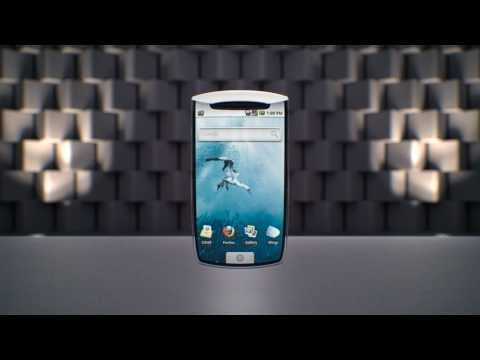 The Mozilla Seabird, part of the Mozilla Labs' Concept Series, is an experiment in how users might interact with their mobile content as devices and technology advances. Drawing on insights culled from the Mozilla community through the project's blog, a focus quickly developed around frustrating physical interactions. While mobile CPUs, connectivity and development platforms begin approaching that of desktops, the lagging ability to efficiently input information has grown ever more pronounced.(…)
Click to continue reading "Seabird – A Community-driven Mobile Phone Concept"
Tags: concept, firefox, phone, pico projector, platform

Related posts
Just because Nokia's been slow to deploy MeeGo doesn't mean the developers over at MeeGo Wiki have to be. They've already managed to port the operating system to a Nexus One, Dell Streak, and HTC Desire.(…)
Click to continue reading "MeeGo Looks Pretty Great On Everyone Else's Phones"
Tags: dell, htc, nokia, phone

Related posts