Ditch those bifocals. You might soon wearing spectacles whose lenses allow you to see clearly regardless of how long or short-sighted you are.
With age, the lenses in our eyes often lose the ability to change shape enough to focus light from near objects onto the(…)
Click to continue reading "Scratched Glasses Give Perfect Vision For Any Eyesight"
Tags: concept, medical

Related posts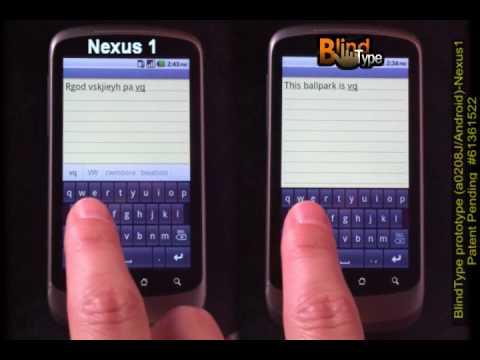 Google may have just made the necessary move to finally get some much needed innovation into the stock Android keyboard by acquiring BlindType, a virtual keyboard alternative that promises insane accuracy even when typing without looking. But that's just a basic description of how the(…)
Click to continue reading "Google Acquires BlindType, Makers of Intuitive Keyboard Software"
Tags: android, google, touchscreen

Related posts
A new report from MIT is linking airplanes to deaths…on the ground. The study suggests that airplanes flying at their normal altitude (35,000 ft) are emitting dangerous pollutants that contribute to 8,000 deaths a year.
Currently, aircraft emissions are only regulated up to 3,000 feet. Why?(…)
Click to continue reading "Is Airplane Fuel Responsible For 8,000 Deaths A Year?"
Tags: energy, general, planes

Related posts
Android: If you use Android's awesome turn-by-turn navigation, you probably use the Car Home app to easily operate it from a car mount. Google's updated the app and moved it to the Market, à la Gmail, adding a few cool features along the way. Now,(…)
Click to continue reading "Car Home Moves to the Android Market, Updates with Custom Shortcuts"
Tags: android, gmail, google, gps, htc, phone

Related posts
Services like Gazelle and ecoNew are great, because you can sell them your old, unwanted gadgets for a decent price, and they'll be recycled, which is better than just throwing them in the trash. Ecosquid makes this process easy.
Instead of manually entering in your info(…)
Click to continue reading "Ecosquid Is Like Expedia For Gadget Selling, Recycling"
Tags: comp, concept, general, phone

Related posts