The Paik Nam June Media Bridge project—in Seoul, Korea—is more than a kilometer long (0.67 miles). It has museums, libraries, and shopping malls, but what it really needs are anti-gravity engines so it could fly to orbit.
Those ramps are not engines of any kind, however.(…)
Click to continue reading "This Bridge Looks Like It Can Fly to Space"
Tags: architecture, concept, energy, solar

Related posts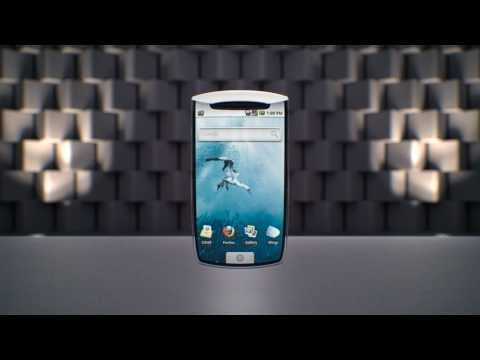 The Mozilla Seabird, part of the Mozilla Labs' Concept Series, is an experiment in how users might interact with their mobile content as devices and technology advances. Drawing on insights culled from the Mozilla community through the project's blog, a focus quickly developed around frustrating physical interactions. While mobile CPUs, connectivity and development platforms begin approaching that of desktops, the lagging ability to efficiently input information has grown ever more pronounced.(…)
Click to continue reading "Seabird – A Community-driven Mobile Phone Concept"
Tags: concept, firefox, phone, pico projector, platform

Related posts
Ditch those bifocals. You might soon wearing spectacles whose lenses allow you to see clearly regardless of how long or short-sighted you are.
With age, the lenses in our eyes often lose the ability to change shape enough to focus light from near objects onto the(…)
Click to continue reading "Scratched Glasses Give Perfect Vision For Any Eyesight"
Tags: concept, medical

Related posts
Services like Gazelle and ecoNew are great, because you can sell them your old, unwanted gadgets for a decent price, and they'll be recycled, which is better than just throwing them in the trash. Ecosquid makes this process easy.
Instead of manually entering in your info(…)
Click to continue reading "Ecosquid Is Like Expedia For Gadget Selling, Recycling"
Tags: comp, concept, general, phone

Related posts
Typhoons are a deadly problem along eastern Asia, killing dozens yearly. Their lifeblood? Warm ocean water. Which is exactly what Japanese inventor Koichi Kitamura wants to fix, with subs that would pump cold water to the surface, killing storms dead.
When seas are between 77 and(…)
Click to continue reading "Japanese Inventor Wants to Destroy Typhoons With Submarines"
Tags: concept, nasa

Related posts