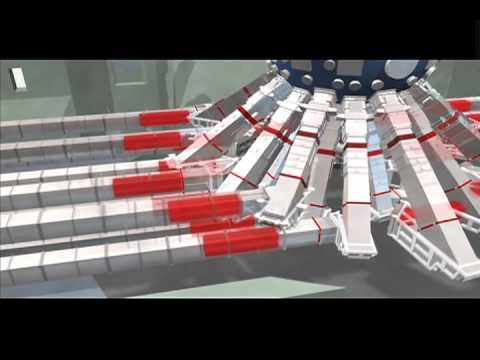 Well, this is crazy. The LIFE project at the National Ignition Facility at the Lawrence Livermore National Laboratory has plans to create a mini sun in the lab, one that could create more energy than it takes to create.
Yes, we're talking about(…)
Click to continue reading "The LIFE Project to Create a Mini Star on Earth with 192 Lasers"
Tags: energy, laser, power

Related posts

A large mineral deposit worth an estimated $1 trillion has been discovered in Afghanistan, Pentagon officials revealed today. The find could change the nation's economy, alter the war, and contains vast amounts of lithium—found in many of today's batteries.
Better still,(…)
Click to continue reading "Massive Afghanistan Lithium Deposit (As In Batteries) Could Alter Nation's Economy"
Tags: energy

Related posts
A Switzerland-based chemist who invented solar cells that mimic photosynthesis is the winner of a million-dollar technology prize announced Wednesday. Michael Gratzel invented low-cost solar cells that can be turned into electricity-generating windows, mobile solar panels and other devices.
He won(…)
Click to continue reading "Inventor of Photosynthesis-Based Solar Cells Wins Millennium Tech Prize"
Tags: battery, energy, solar

Related posts
BP's oil spill disaster isn't even the half of it. Bill Gates; the CEO of General Electric Jeffrey Immelt, and various other senior-level corporate-types have issued a plea to the US government to triple spending on energy research to $16bn/year.
Not only does(…)
Click to continue reading "Bill Gates and Friends Urge US Government To Triple Energy Research Spend"
Tags: energy

Related posts