The Israeli Department of Defense has cooked up the world's smallest gyroscope—powered by lasers and as small as a single grain of sand. The new gyros are sensitive enough to track your position and movements anywhere—no GPS required.
The underlying tech is the same that's found(…)
Click to continue reading "Gyroscopes the Size of Sand Will Track You Anywhere (Even Underground)"
Tags: concept, gps, laser

Related posts
Transfer a song to your phone. Seems pretty fast, right? Now imagine transferring the entire printed catalog of the Library of Congress in a minute and a half. Intel says they've got the technology to make it happen (eventually).
Intel detailed their(…)
Click to continue reading "Intel's Optical Breakthrough Downloads an HD Film in a Second, Literally"
Tags: concept, intel, laser, silicon

Related posts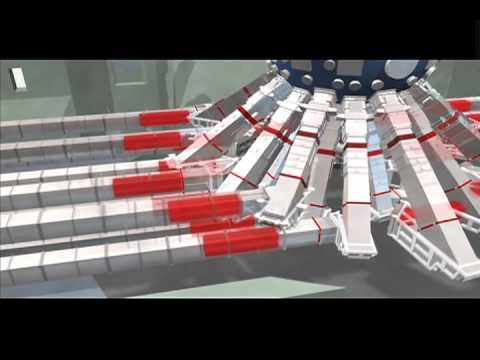 Well, this is crazy. The LIFE project at the National Ignition Facility at the Lawrence Livermore National Laboratory has plans to create a mini sun in the lab, one that could create more energy than it takes to create.
Yes, we're talking about(…)
Click to continue reading "The LIFE Project to Create a Mini Star on Earth with 192 Lasers"
Tags: energy, laser, power

Related posts
I don't know when optical quantum computers are going to arrive, but I sure hope they look like this crazy Toshiba visualization of an Entangled Light Emitting Diode. This new LED type could finally make practical quantum computers possible.
According to Mark Stevenson—from(…)
Click to continue reading "The Entangled Light Emitting Diode"
Tags: laser, led, processors, quantum, toshiba

Related posts