The smartphone guts race just got a bit more interesting—dark horse Marvell has just outed the first ever 1.5GHz ARM tri-core mobile processor. The Armada 628 pairs two high-performance cores with one optimized for low-power. Take that, Snapdragon.
The Armada 628 also supports 1080p 3D video,(…)
Click to continue reading "Marvell's 1.5GHz, Triple Core ARM Processor Can Handle 140 Hours of Music on One Charge"
Tags: ddr3, HD, hdmi, lcd, power, processors, quad-core, usb3.0

Related posts
It sounds too good to be true, but researchers at the University of Cincinnati are convinced that they've developed a revolutionary electrofluidics display that combines the color and video capabilities of an LCD with the low power consumption of e-ink.
The technology, which was seven years(…)
Click to continue reading "Breakthrough 'Zero Power' Display Can Do Color and Video, Too"
Tags: concept, display, lcd

Related posts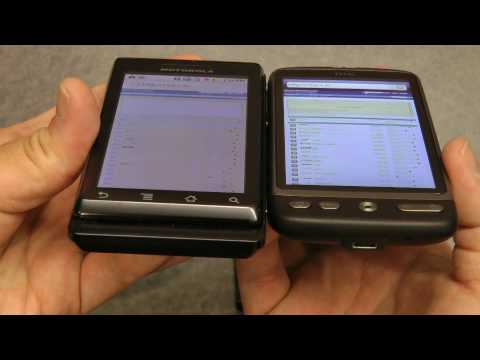 Should you be worried that HTC is swapping its AMOLED screens for Super LCD panels? According to this video comparison…no, not really.
While in some angles the AMOLED reigns supreme over the Sony-manufactured Super LCD, it's really much of a muchness. Unless you've got perfect(…)
Click to continue reading "Is HTC Replacing AMOLED for S-LCD Screens So Bad?"
Tags: htc, lcd, phone, samsung

Related posts
BEST (Brihanmumbai Electric Supply and Transport) buses have seen a drastic improvement over the last few years. There are several who don't mind the extra road journey for the comforts of the new AC buses. Soon, more facilities will be launched (…)
Click to continue reading "Wi-Fi and Bluetooth Enabled BEST Buses – Coming Soon!"
Tags: bluetooth, concept, lcd, wireless

Related posts