What would you sacrifice for a phone that charges by inducting heat from your body? An OS? A brand-name you can be proud of? A touchscreen? That's the question I pose to you, after spotting this concept Nokia phone.
It's been dreamed up by English designer(…)
Click to continue reading "Concept Phone Made From Copper Charges in Pockets Using a Thermogenerator"
Tags: concept, energy, nokia, phone, touchscreen

Related posts

French site MobiFrance claims that this is the new Palm Pre II. It looks almost the same as the previous model but, according to them, the renewed WebOS 2.0 smartphone will come with a 1GHz processor and 512MB of RAM.
If this is true, I'm underwhelmed.(…)
Click to continue reading "Is This the New Palm Pre II?"
Tags: HD, HP, palm, palm-pre, phone, touchscreen

Related posts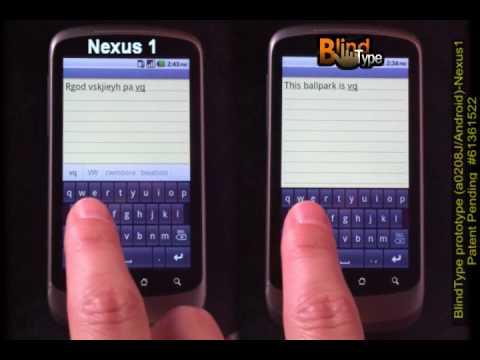 Google may have just made the necessary move to finally get some much needed innovation into the stock Android keyboard by acquiring BlindType, a virtual keyboard alternative that promises insane accuracy even when typing without looking. But that's just a basic description of how the(…)
Click to continue reading "Google Acquires BlindType, Makers of Intuitive Keyboard Software"
Tags: android, google, touchscreen

Related posts
Reminding us of the Communicator from yesteryear, Nokia described the E7 as being "beautiful and all business, and despite being big, it's very thin this time," when showing it off at Nokia World.
The 4-inch touchscreen uses the new ClearBlack Display for darker blacks and brighter(…)
Click to continue reading "Touchscreen Slider E7 is Beautiful According to Nokia But Still Symbian3″
Tags: HD, hdmi, nokia, phone, symbian, touchscreen

Related posts